LETTERS
LETTER WRITING GUIDE
HOW TO WRITE A FORMAL LETTER
EXERCISE: COMPLAIN LETTER
AN EXAMPLE: COMPLAIN LETTER
INTRODUCTION
In this unit the student will increase his/her writings skills by using techniques when writing a biography. He/she needs to keep in mind Simple Past Tense and Past Tense Continuous when writing a biogrphy. He/she also needs time expressions usually used with past forms. In addition, the student will learn how to use some lilnking devices to add strength and coherence to the biography.
LISTENING ACTIVITIES
Using the link below, you will find a PDF file in which a famous person biography is done.
Follow the instructions to complete the document.
For listening activity, your teacher will play the MP3 recorded text for you to complete the blanks
1- BOB MARLEY'S BIOGRAPHY
2- BOB MARLEY, LISTENING
3- FERNANDO BOTERO BIOGRAPHY
3A- FERNANDO BOTERO, LISTENING
ACTIVITIES:
1- check the following link in which you will find a biography, skim it for general ideas and general structure of the biography. Watch the video and take notes about Christopher Colombus.
Christopher Columbus Biographie
2- Reread the biography to focus on the structure of the paragraph: How many sentences does each paragraph have? Where is the main idea placed? what is the main purpose of the paragraph? Does the paragraph present details or example to support the main idea? Is there a conclusion? Is there any linking device?
3- Choose a paragraph and look for:
Past tense: Identify types of verbs and endings

Examples or detail

Identify the purpose of each paragraph.
3. how to write a biography. Go to:
or
or
Now, Try this link to write a biography. Check some example of our students. If there is any mistake, go to "feedback", tell us what the mistake is and why it is a mistake.
ACTIVITY 3A: Check some examples. Reading comprehension.
- scanning for information
- working on a summary
- creating a idea-map
BIOGRAPHIES FOR KIDS
BIOGRAPHIES: FAMOUS PEOPLE
ACTIVITY 3B: Newspaper article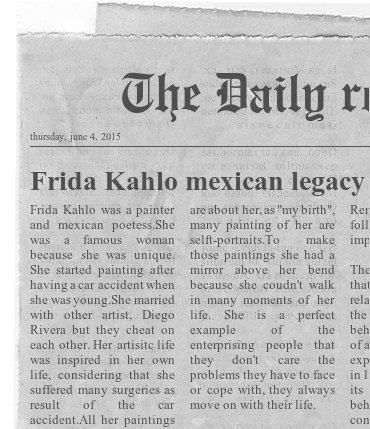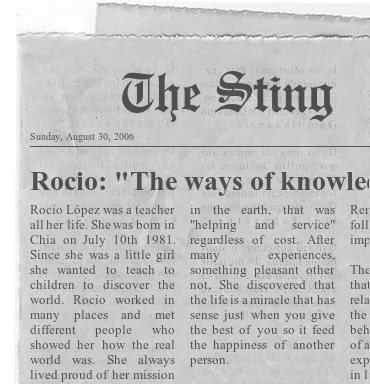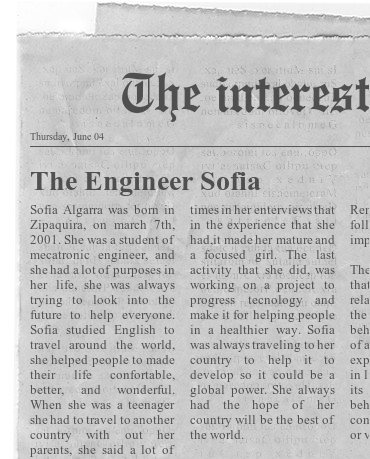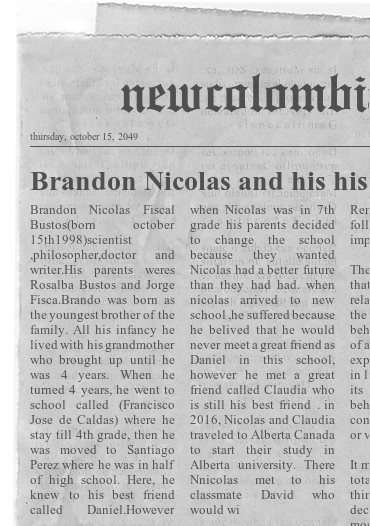 4. How about some linking words
How to use Linking Words
Take one of the biographies above, try to rewrite it implementing "linking words", then go to the link on activity 3A, write a biography. Save the image so that your tutor could upload it on this blog.
5. How about some BIOGRAPHIES